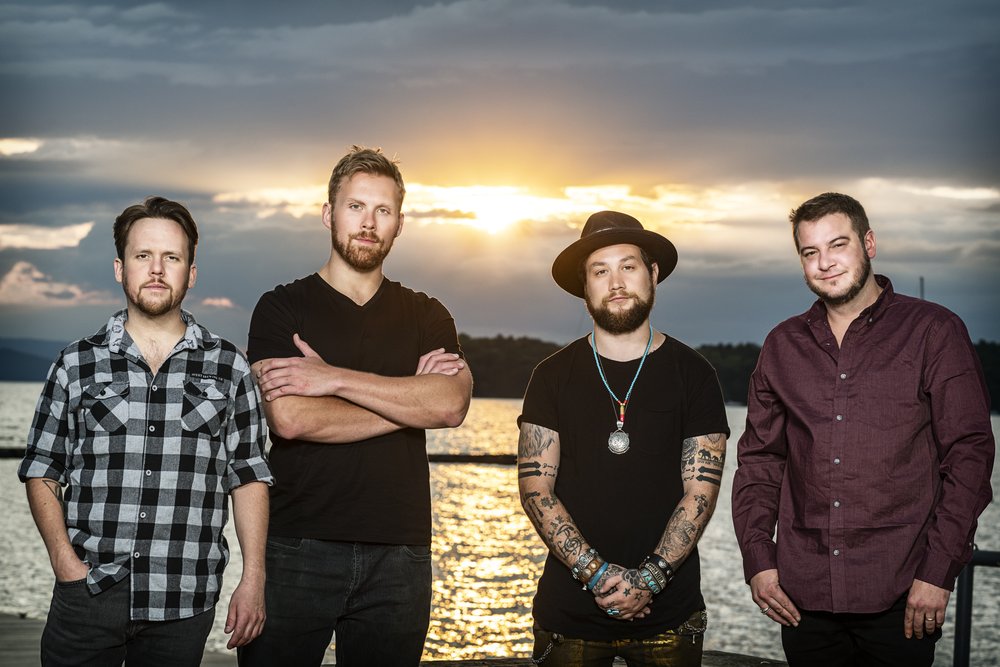 ABOUT THE EVENT
General admission, standing room, within each section. This event is rain or shine.
Lawn opens to ticket-holders at 3PM.
Note: No outside food or drink is permitted at this festival event. No coolers. An onsite refreshment bar will be open. Bring photo ID to verify 21+ for any alcohol purchase.  Food trucks will be on site.
TERMS: Claiming a ticket or being a guest at the venue is an agreement to comply with ALL of the venue's discretionary rules and safety protocols, including but not limited to Covid-19 safety protocols.  Protocols are subject to change.  Change in protocols will not result in refund.
To enter the event ALL ticket-holders must be prepared to:
1) Present a printed copy of your Vaccine Card, Vaccine Record, or valid Negative COVID-19 test (current standard within 72-hours of entry ; AND
2) Present your barcoded e-ticket upon arrival, either printed or on your mobile device; AND
3) Present PHOTO-ID
Patrons are encouraged to wear a mask during check-in, when interacting with staff and volunteers, and when visiting bars and bathrooms.
Patrons are asked to self-screen for any of the CDC's recognized COVID-19 symptoms and refrain from attending if necessary.
Pets are not allowed.
Smoking is prohibited, including but not limited to cigarettes, cigars, pipes, e-cigarettes or any other vaping devices.
The use of scooters and skateboards is prohibited throughout the premises.
Designated aisles must be kept clear at all times.
The Levitt Pavilion is an outdoor amphitheater with a sloped lawn. Please wear appropriate footwear.
Performances take place in all-weather. Patrons should come prepared for the elements. Umbrellas are not allowed.
All sales are final. No refunds will be given unless a performance is cancelled in its entirety, with no replacement performance scheduled.  In the unlikely event that a performance is cancelled due to extreme weather conditions, Levitt Pavilion will notify ticket buyers by email and post an alert on the event page.
All rules and safety protocols will be strictly enforced by venue staff and security.
2022 Sponsor Packages are available; please contact us at thelevittpavilion@gmail.com.
For help with ticket purchases, please contact us at boxofficelevittpavilion@gmail.com.
Proceeds from this Stars-on-Tour festival event help underwrite the Levitt Pavilion's free programming and year-round operations.  The Levitt Pavilion is a 501(c)(3) not-for-profit organization.
Reminder: Please always check event details specific to the event you are planning to attend. Select policies and prices — including ticketing, seating, and outside food/beverage policies — vary from event to event!
WAIVER OF LIABILITY AND ASSUMPTION OF RISK: All attendees, by purchasing a ticket and/or attending the event, agree to assume all of the risks, hazards and dangers that may arise from, or relate in any way to, the risk of contracting a communicable disease or illness (including exposure to COVID-19, a bacteria, virus, or other pathogen capable of causing a communicable disease or illness) whether occurring before, during, or after the event, however caused or contracted. Therefore, anyone who purchases a ticket and/or attends the event, hereby waives any and all claims against the Friends of the Levitt Pavilion d/b/a Levitt Pavilion, the artist, and/or all related sponsors relating to all risks of personal injury, sickness, permanent disability and/or death.
ABOUT THE ARTIST